How to survive the new school year
The new school year is in full swing and with it the accompanying craziness. Are you a little bit worried about seeing some less-than-ideal grades on your child's report card? Or are you fighting the daily struggle to get your children out of bed in the morning? With a juicer, you can harness the power of nature to help out with these problems – both for you and your kids. Fresh juice provides a quick kick of vitamins and energy, and can help sharpen the brain and calm irritable nerves. It's a great way to survive those 10 months of school.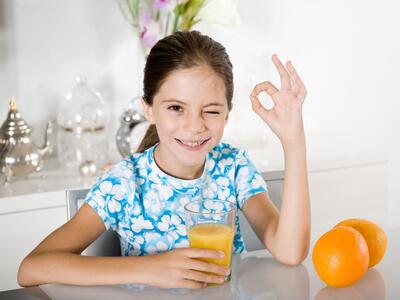 Depositphotos_6555417_original
Try fresh juices
Here are three quick and easy recipes that can energize your child's morning, sharpen their brains, and help them relax after school. And even better, these are all great-tasting recipes that will leave them wanting more.
Quick wake-up call
Fresh juice can be the perfect eye opener in the morning. This recipe will jump-start your child's morning. A glass of this combo at breakfast will energize them and help them easily handle the morning rush.
2 oranges
¼ golden melon, cantaloupe, or honeydew
¼ pineapple
1 kiwi
This is enough for about 300-400 ml of juice.
Brain accelerator
Does your child have a test today? Or maybe you have a project at work that requires you to use the creative side of the brain. This combo will kick your brain into high gear.
1 orange
1 pear
1 grapefruit
1 apple
This recipe will make about 400 ml of juice.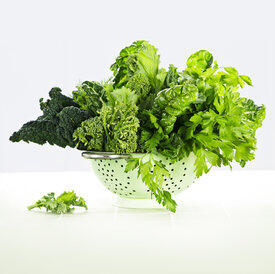 Úľava po dlhom dni
Relaxation after a long day
A long day at school or work often brings with it a fair amount of stress. As we know, stress can quickly deplete certain vitamin stores in the body. After a stressful day at school or work, the body needs its vitamins replenished, especially B vitamins and iron. Here's a recipe that will do just that. And don't worry about kids not liking the spinach. Spinach has a very mild flavor when juiced, and is often not even tasted when combined with sweeter juices.
1 pear
½ pineapple
2 handfuls of spinach leaves
This recipe will make about 300 ml of juice.
Are you still looking for ideas and inspriation for juice resipes? Why not ask your kids?
Obviously only three recipes could get a little boring after a while.  A great way to keep it fun and interesting is to include your kids in the juice making.  Let them try different combinations of fruits and vegetables.  You can even let them name their recipes.  Maybe something green can be called "The Hulk", or something orange with carrots could be "Orange Power Punch".  Be cretive and have fun with it!
Are you having trouble getting your kids to eat healthy or get any beneficial vitamins?  Take a look at some ideas in our previous article.
Published: 9. September 2015