The new Sana Oil Extractor is now available
In 2016 we have been busy making several new products and the new oil extractor is the latest. It is fast and easy to use, and produces a generous yield of oil. It is available to purchase on it's own or together in a set with the Sana 707 juicer and Sana 606 juicer.
How did we improve the oil extractor?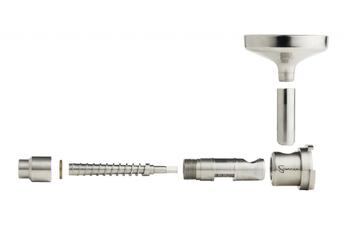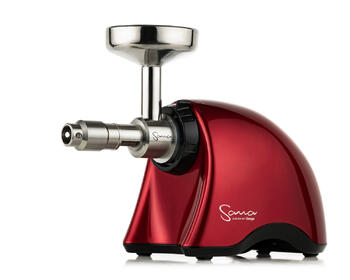 The main advantage of the new Sana EUJ-702 oil extractor is it's ability to extract oil from a wide variety of seeds and nuts, including:
flax seeds
sesame seeds
pumpkin seeds
rapeseeds
primrose seeds
black cumin
poppy seeds
hemp seeds
shredded cocnut
alomds
walnuts
hazelnuts
peanuts
pine nuts
cashews
Brazil nuts
pistachios
macadamia nuts
The Sana oil extractor can also make oat flakes! Just pour in oat grains and out come perfect oat flakes.
The new Sana oil extractor also eliminates the need for preheating. Just attach it to your compatible Sana juicer, turn it on, and start pressing oil. 
The Sana oil extractor is available on its own, or in specially-priced sets which include either the Sana Juicer EUJ-707 or the EUJ-606. If you have already purchased a Sana juicer from us, you can buy the stand-alone unit at a discount. Contact us for more details.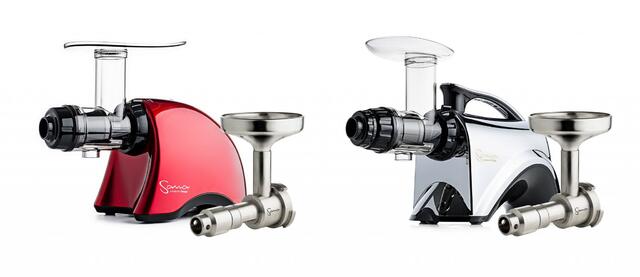 Published: 30. September 2016