Omega TWN 32: new twin-gear juicer available now!
We have recently added the new Omega TWN32 twin-gear juicer to the line of twin gear juicers in our e-shop. Is it a juicer for you?
The well-known American manufacturer of high-quality juicers comes to the market with its first dual auger juicer. The Omega TWN32 is designed to be a lighter alternative to larger twin-gear juicers, which despite several benefits are less popular due to their higher cost and complexity of operation.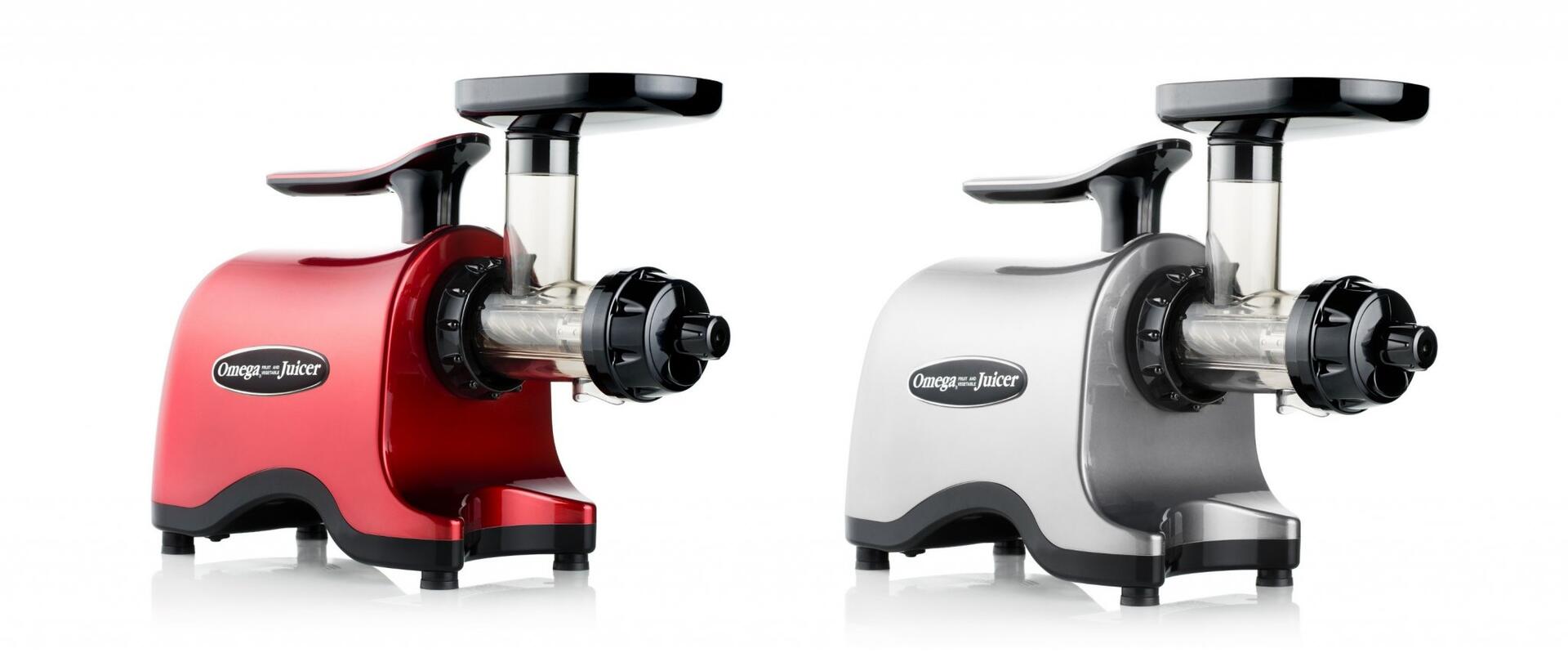 omega twn32
Simple assembly and maintenance
The Omega TWN32 is Omega's attempt to create a more user-friendly twin-gear juicer. Its design is strikingly similar to single auger juicers – and because of this design it is easier to set up and clean than other twin-gear juicers.This ease of set up and cleaning are the biggest benefits of this new model.
What does the Omega TWN 32 juice?
The TWN32 excels at leafy greens, but can also handle root vegetables, citrus, apples, and grapes. Compared to more expensive twin-gear juicers, the TWN 32 wasn't able to match the yield with root vegetables. But overall we were surprised with its ability to handle leafy greens and herbs.
For whom is the TWN 32 suitable?
The Omega TWN 32 is recommended for power users who want a twin-gear model and plan on juicing mainly leafy greens, herbs, or young barley. The Omega TWN 32 excels with this type of produce. With typical fruits like apples, grapes, and citrus, the Omega does as well as most high-end juicers. Just like with all twin-gear juicers, carrots take a little more effort to push them into the small twin gears compared to a single-auger machine.
Our video review (with subtitles)
Take a look at our video review, to see how the Omega TWN 32 did in our test. We tried it with grapefruit, carrots, apples, grapes, and romaine lettuce.
More information about the Omega TWN 32, including our detailed assessment, can be found in our e-shop.
Published: 24. November 2015