Juicing dandelion leaves | How to do it | Recipies
Dandelions are a great support for the liver and detoxing and cleaning the liver and kidneys. The leaves are also a good aid for digestion. You can do a dandelion detox by adding it to different juices each day for up to two weeks. But make sure you don't have an allergy to plants in the Asteraceae (daisy) family. If you get hay fever from these plants, such as ragweed, dandelion juice can cause a similar reaction.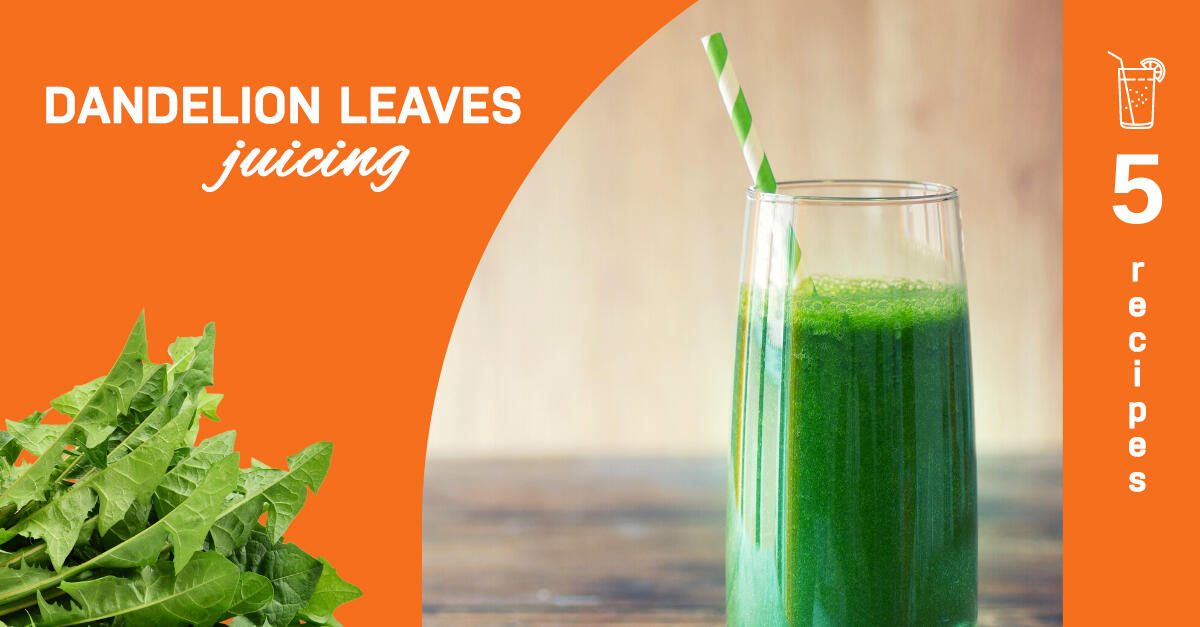 Dandelion leaves titles
How to juice dandelion leaves
Dandelions are juiced just like any other leafy vegetable. The juicer to use is a single auger or twin gear juicer. Manual juicers also work well.  Centrifugal juicers aren't suited for leafy greens like dandelions.
Juice only the leaves from young plants that have not yet bloomed.  Once the flower appears, the leaves become very bitter.
Juice the collected leaves immediately after picking them.  Dandelion leaves lose their juice content soon after being picked.
If you are used to green juices, you can drink a small shot of dandelion juice itself every morning. Wait 30 minutes before breakfast.
Do not drink dandelion juicer for more than two weeks, even if you are mixing it with other juices.  It is a powerful herb.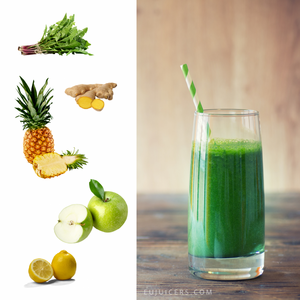 pampelišková šťáva
Tropical dandelion
5 dandelion leaves
2 cm ginger
half of a small pineapple
1 green apple
1 lemon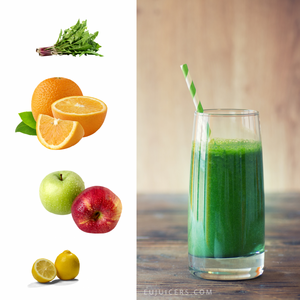 pampelišková šťáva
Orange sunshine
5 dandelion leaves
2 oranges
2 apple
1 lemon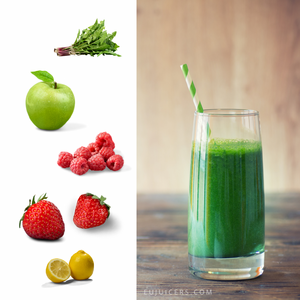 pampelišková šťáva
Fruit mix
5 dandelion leaves
2 apples
a handful of raspberries
a handful of strawberries
1 lemon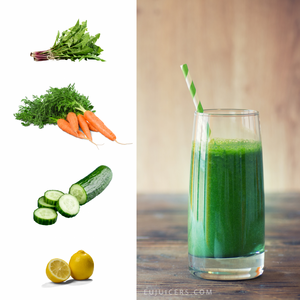 pampelišková šťáva
Carrot dandelion juice
5 dandelion leaves
3 carrots
1 cucumber
1 lemon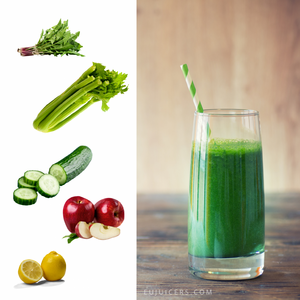 pampelišková šťáva
Dandelion celery
5 dandelion leaves
2 celery stalks
1 cucumber
2 apples
1 lemon

Which juicer for dandelions
#1 Twin gear juicers: These are the best juicers for leafy greens, They give the highest yield, and are self feeding with greens.  However, they are expensive and more complex to assemble and clean. 
# 2 Single auger juicers: These are themost popular juicers for leafy greens.  They can't match the yield of a twin gear, but they cost less and are easy to use and clean.
# 3 Manual juicers: These are generally good for greens and make a high quality juice.  They are also inexpensive.  But they require hand cranking and aren;t suitable for some types of produce.
# 4 Centrifugal juicers: These high speed juicers are completely unsuitable for herbs and leafy vegetables. The yield will be negligible, if anything.
Published: 23. April 2021