Healthy nutella in your horizontal juicer
Only 5 ingredients are needed to create this healthy chocolate hazelnut spread. Your kids (and you) will love it!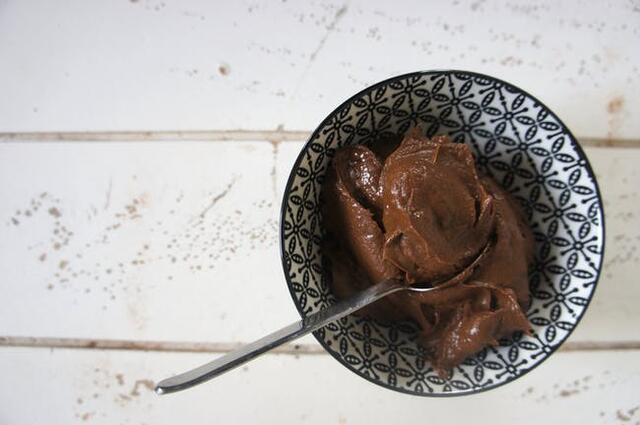 Here's what you need:
A horizontal auger juicer with a homogenization screen
3 cups hazelnuts
100 g melted dark chocolate
1 teaspoon vanilla extract
½ teaspoon sea salt
agave syrup to taste
Instructions:
Lightly roast the hazelnuts in an oven at 150 ˚C for 5-10 minutes.
Wrap the hazelnuts in a towel, and after a few minutes remove the loosened skins from the nuts.
Put the homogenization screen in the juicer, and add the peeled nuts one tablespoon at a time.
If you want a smoother consistency, run the processed hazelnuts through a second time. for the best consistency, attach the large round nozzle (used for sorbet or nut butter) to the juicer before processing a second time.
Mix the processed hazelnuts with the other ingredients.

Published: 28. November 2017