Cold outside? Increase intake of vitamins!
Fall is slowly coming – you're taking out coats from wardrobe and first leaves are turning red. This time of the year is very tricky since the temperature diffrence between day and night is very high and you can easilly catch cold. This may result in runny nose, cough or even urinary problems. To prevent from such problems you should protect your body against cold weather by incresing intake of vitamins.
Warm clothes might not help enough
The beginning of October is famous for overcrowded surgeries. Workplaces, schools and nurseries are full of people having cold. Weakened immunity can result in many diseases so it's worth being prepared.
Germs and viruses spread very fast thanks to cold weather and overcrowded places like subways, supermarkets are very dangerous in terms of getting some infection. How to protect yourselves against illnesses?
Take on warmer clothes
Wash your hands regularly
Eat enough fruits and vegetables
Drink herbal tea
Add onion and garlic in your meals


Briefly said, strengthen your immunity system so that you can rely on it even if you come to the contact with aggressive viruses and bacteria.
You'd better buy fruits and vegetables instead of pills
A lot of people think that the best way, how to fight illnesses is taking pills. But your body would rather receive vitamins and minerals in natural form, mainly from regular food.
And how can you get enough healthy substances in your body even if you don't have enough time to regularly eat fruits and vegetables? Just drink them! It's proved that you digest fruits and vegetables in liquid form much faster than raw ones. Get inspired by our vitamin-full recipes for your juicer.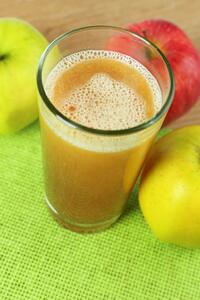 Drink for cold weather
Recipes
Citrus Refreshment
2 oranges
lemon
grapefruit
Proper Snack
Warm-up Drink
2 apples
2 pears
piece of ginger
Get as much fruit and vegetable juice, as you want! You prevent your body from catching cold and moreover, you can enjoy a delicious drink.
Published: 9. October 2014