Prepare pasta, sorbet and baby food in a while
Sana EUJ-707 is not just a juicer. You have many more possibilities how to use it. That's why we're coming with a brand new video, in which you can see 8 ways of its non – juicing application. For those, who don't want to watch it we've prepared a short overview.
Check out the non-juicing applications of Sana Juicer EUJ 707
Baby food
Just change your juicing screen for blank one and then add boiled meat and vegetables into your juicer. After about a minute you have the meal ready – it has similar consistency to mashed potatoes. If you want to get finer consistency, use the nozzle for processing ice cream and nut butters.
Try combination of boiled potatoes, carrots, celery root and chicken or turkey meat.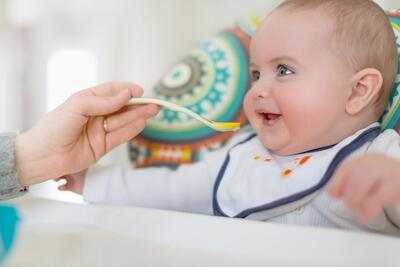 Baby food from Sana EUJ-707
Snack for babies
During the transition of your baby from liquid to solid food you can use your Sana EUJ 707 very often. The reason why is the fact that you can prepare small fruit snacks full of vitamins and minerals. The best think is that your juicer is so quiet you can prepare the snack even if your baby sleeps next to you.
Try snacks made of kiwis, strawberries, bananas, apples and piers.
Peanut butter
Homemade fresh peanut butter without any additional sugar and e - preservatives is very tasty and healthy. All you need are roasted peanuts and peanut oil. In case you don't want to use oil then you should let the mixture go through the juicer approximately four times.
Mix peanuts (you can also use walnuts or cashews) in a bowl with oil and leave the rest on your device. If the final mixture is too solid, add a little bit more oil or let it go through the juicer one more time. In the end flavor it with a small spoon of honey to get the fine taste.
Oil pressing
If you want to prepare peanut or other nut butter you can also prepare your own oil. It's possible thanks to our new Sana Oil Extractor, which easily processes flax, sesame, pumpkin and sunflower seeds. Homemade fresh oil is very healthy due to a huge amount of vitamins and antioxidants - but be careful – it gets bad very fast. So keep in mind that you should use it right away to preserve all the beneficial effects.
And one more handy advice – don 't use it for cooking, just for cold processing or as a food flavoring.
Pasta
As accessories to your Sana Juicer EUJ-707 you get 3 nozzles, which help you to prepare spaghetti, flat egg noodles and angle hair pasta in a while.
Mix 200g of flour, 2 eggs and a little of salt and prepare a dough. Then make small cylinders of dough to have them processed in your device. That's it!
Almond milk
This is a very popular vegan delicacy, which is getting more and more popular. The preparation takes about 5 minutes, but it's very easy. Water unpeeled almonds for about 8 hours. Then process them in your juicer and you get a little bit of juice and quite plenty of pulp.
In the next stage mix the pulp with water to get the mixture similar to oatmeal - for 200g of almonds use glass and a half of water. Process this mixture in your device one more time and almond milk is ready.
We use normal juicing screen to process almond milk – that's different in comparison with preparing other food.
Coffee grinding
Fresh coffee has delicious taste and smells nice as well. One of another non-juicing applications of Sana EUJ 707 is the possibility to '''grind your own coffee'''. It's not that smooth as from professional grinder but still very good.
The most important thing when grinding coffee is slow feeding – add approximately 1 spoon of grains and wait till it's processed.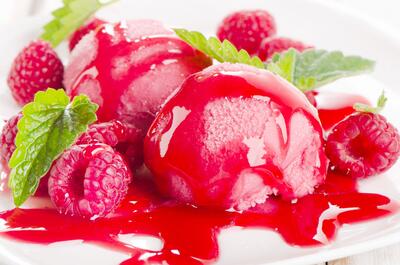 Sorbet
Sorbet
You can also prepare tasty summer refreshment in less than a minute with your Sana Juicer EUJ 707. Just take out some fruits from your freezer and process them – again be careful about slow feeding and your delicious sorbet is ready. To make the final taste even finer you can add a little bit of honey.
Published: 13. March 2015