Now available: New Vitamix Ascent series blenders with NFC technology
We've always liked Vitamix blenders for their unsurpassed performance and solid reliability. With the Ascent series, Vitamix gives their blenders a high-tech makeover.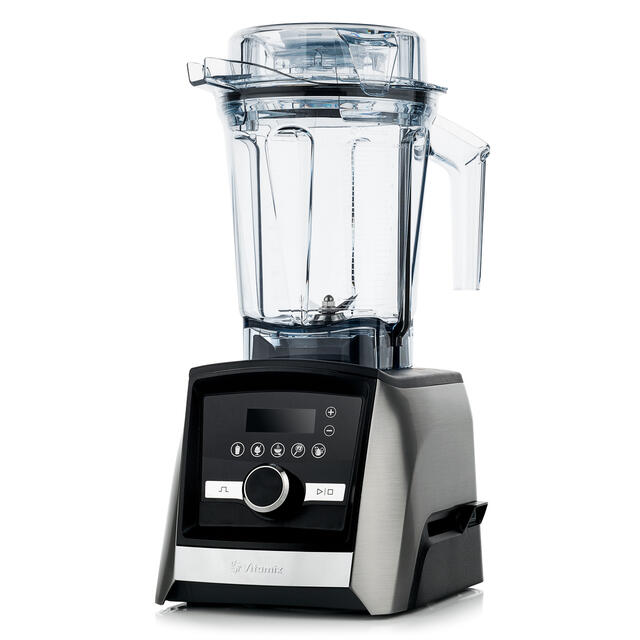 Anyone researching blenders will soon come to the realization that Vitamix consistently rank among the best. Vitamix blenders are known for their tank-like construction quality, powerful motors, ultra-durable blades, and simple controls. With a long tradition of conservative designs, Vitamix blenders focus on substance over flash.
Vitamix recently shook up that staid image with the introduction of the new Ascent series of blenders. Not only have they modernized their design and interface, while still keeping it simple to use, they have added NFC technology so the blender can recognize the container being used. This allows it to adjust the motor settings according to the container. 
We offer the A2500 and A3500 Ascent blenders. They both have identical motors and blades, and perform the same. They also both come with a tamper, which is very helpful when making nut butters, sorbets, and dense smoothies. But there are some important differences.
What are the differences between the A2500 and A3500?
Vitamix A2500
3 built-in programs: smoothie, frozen desserts, hot soup
interface: analog speed dial, physical buttons, digital timer
available in four colors: black, white, red, gray
Vitamix A3500
5 built-in programs: smoothie, frozen desserts, hot soup, dips/spreads, self-cleaning
controls: analog speed dial, touchscreen with haptic feedback, graphic display, touch buttons
available in one color: stainless steel

mixéry Vitamix Ascent series
New containers coming in Fall 2018
Since NFC technology automatically adjusts the blender settings to match the container, you can be sure of the best results every time. At the time of release, the only NFC smart container is the included 2-liter jar. However, Vitamix has announced additional jars are on the way. The first ones are two different "to-go" containers in 225 ml and 600 ml sizes. They will be available this fall. 
 Check out the A2500 and A3500 Ascent blenders on our website for more information.